I'm unable to approve charges in billing
Being unable to approve charges in billing is usually caused by disabled or blocked pop-up windows in Chrome.
If you are experiencing problems approving charges in Billing, we recommend checking your Chrome pop-up notifications. If the notifications are disabled, the billing system will not be able to function properly as it requires user input through these windows.
You can reset popup notifications in Chrome by going to Settings > Advanced Settings > Reset Settings.
When working in ChiroFusion, you must select the "Always allow pop-ups from ChiroFusion" option from the address bar.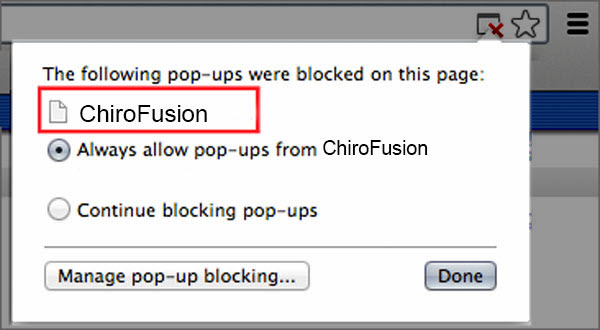 Also see. Block or allow pop-ups in Chrome.