This page will explain how to enroll for an Office Ally account. You will only need to create 1 Office Ally account even if you have multiple Providers in your office or multiple ChiroFusion accounts.
Existing Office Ally Clients Please Note: If you are an existing Office Ally client, you will need to contact Office Ally directly at (360) 975-7000 and have them set up your SFTP connection. After receiving your SFTP credentials, you will need to complete Steps 2 and 3 below.
Be sure to follow the instructions outlined below while completing your Office Ally enrollment application to ensure that your account is associated with ChiroFusion.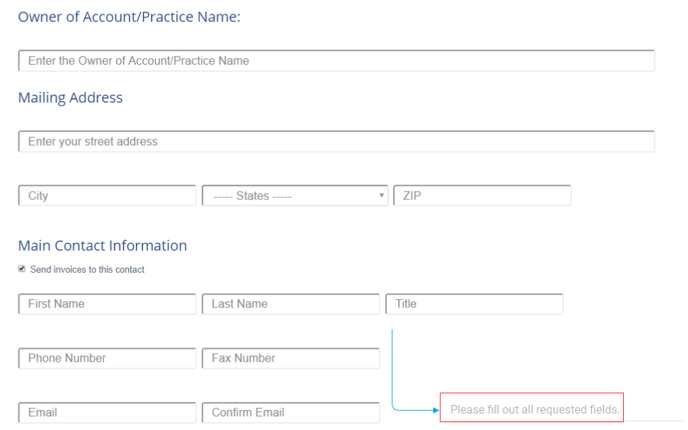 If you are billing under a Group NPI, select "Group Practice." If you are billing under only one Provider, select "Solo Practice."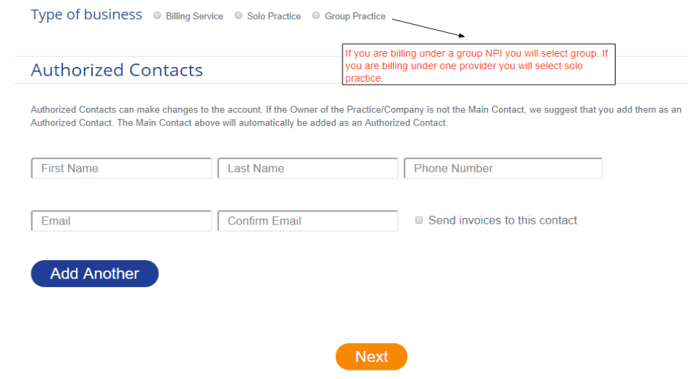 Under "System Information", it is VERY IMPORTANT that you select "we will be using another billing software to create claim files, then upload them to Office Ally" and enter ChiroFusion as the software selection. It is also important that you select ChiroFusion under "Office Ally Representative."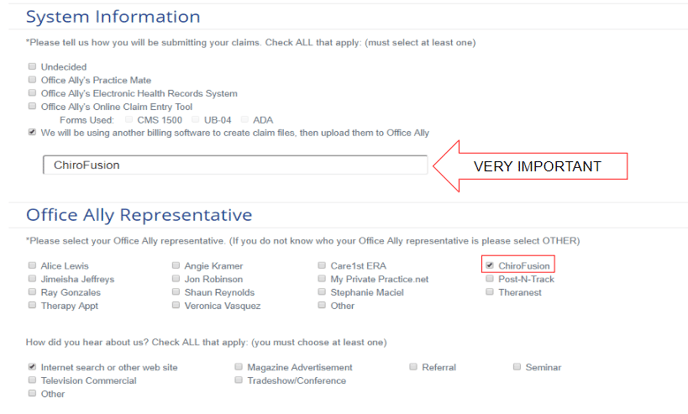 You may skip this page.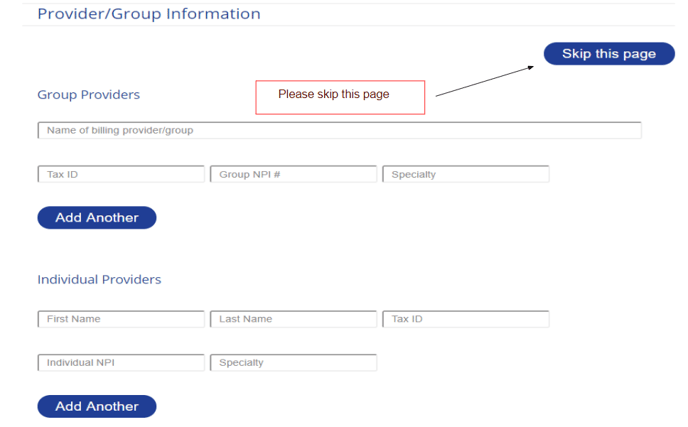 Please follow the prompts below.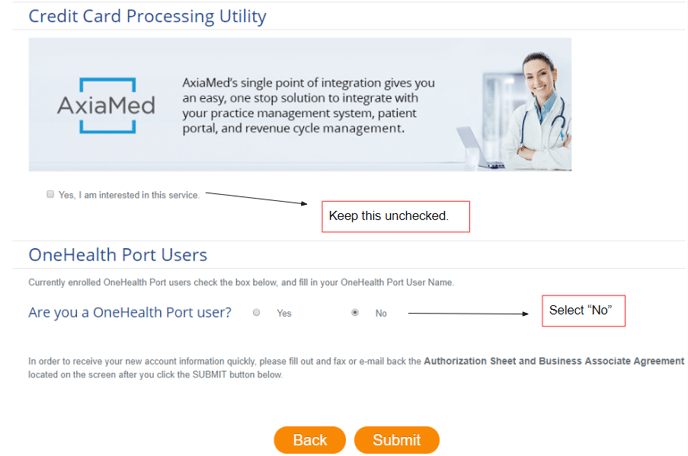 In order to complete your enrollment with Office Ally, you must follow the steps below. Each form must be printed, completed and sent to Office Ally.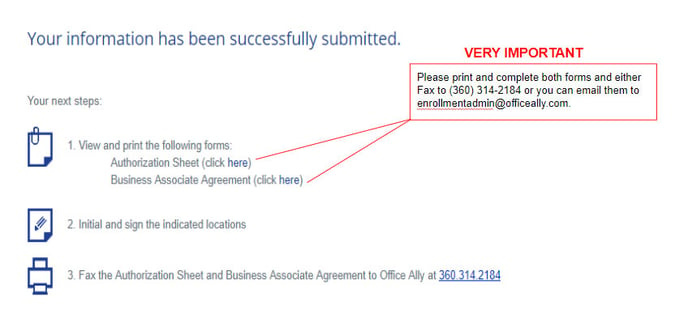 Once these forms have been processed, Office Ally will issue your login credentials via email. You will need your Username to complete Steps 2 and an SFTP Username and SFTP Password to complete Step 3.
This is required for all new and existing Office Ally clients regardless of whether or not you have already established ERAs or will do so in the future (see below: be sure to enter the username for your Office Ally account in the indicated field)

Please Note: Office Ally will send you two sets of logins. The one needed for this step is the SFTP Username and Password that they will send to you in two separate emails
Once the accounts are linked there is no need to log into your separate Office Ally clearinghouse account in order to manage or view your e-claims. All claims management will take place in your ChiroFusion account once you have completed the above step.
All clients utilizing a ChiroFusion account for e-claims must complete this process. This also applies to any client who plans on utilizing e-claims in the future at anytime.

*** It is important to complete the above process as soon as possible. You will not be able to file electronic claims through your ChiroFusion account until this entire process is completed and your account is connected ***
Once you have completed all 3 steps you should be good to go! If you have any questions, please contact us at www.chirofusionhelp.com
________________________________________________________________
* Office Ally is a free clearinghouse solution. The only time a cost is associated with Office Ally is when a provider is billing 50% or more claims a month to payers that are non-participating payers. Office Ally offers a full list of these non-par payers. The monthly flat fee is $35/month if you are billing 50% or more to Non-Par payers and this invoice is an Office Ally charge that will be billed to you directly and not associated with ChiroFusion.