You have the ability to export your patient data and medical records from your ChiroFusion account.
Step 1: Export Patient Demographics
To export patient demographics, go to Settings > Export > Patient List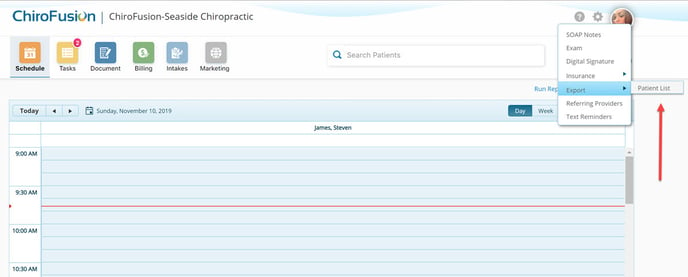 Step 2: Export Patient Medical Records
Patient medical records must be exported on a patient-by-patient basis. To export a patient's medical record, Search Patient > Medical File > Select Records > Export to PDF.
Be sure to name each file appropriately prior to exporting the record.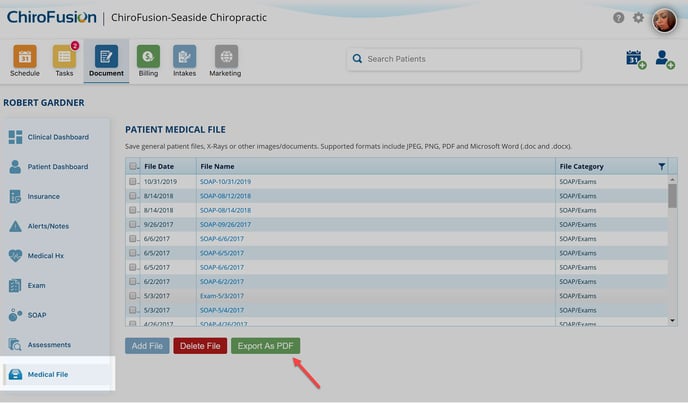 Step 3: Export Billing and Financial Reports
Throughout the Billing module, we offer options to export reports and statements to Excel and PDF formats.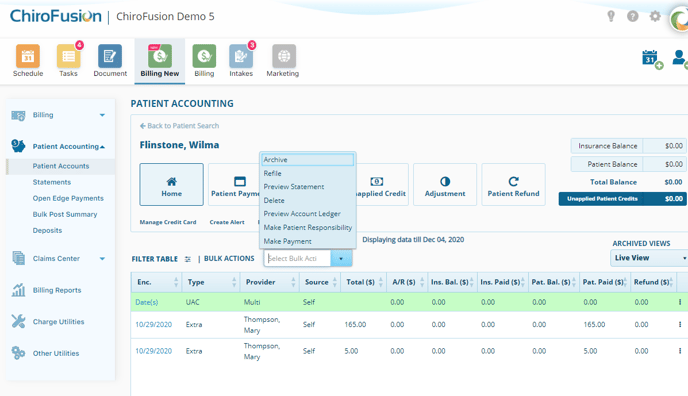 ** It is not possible to export all data into a single file.